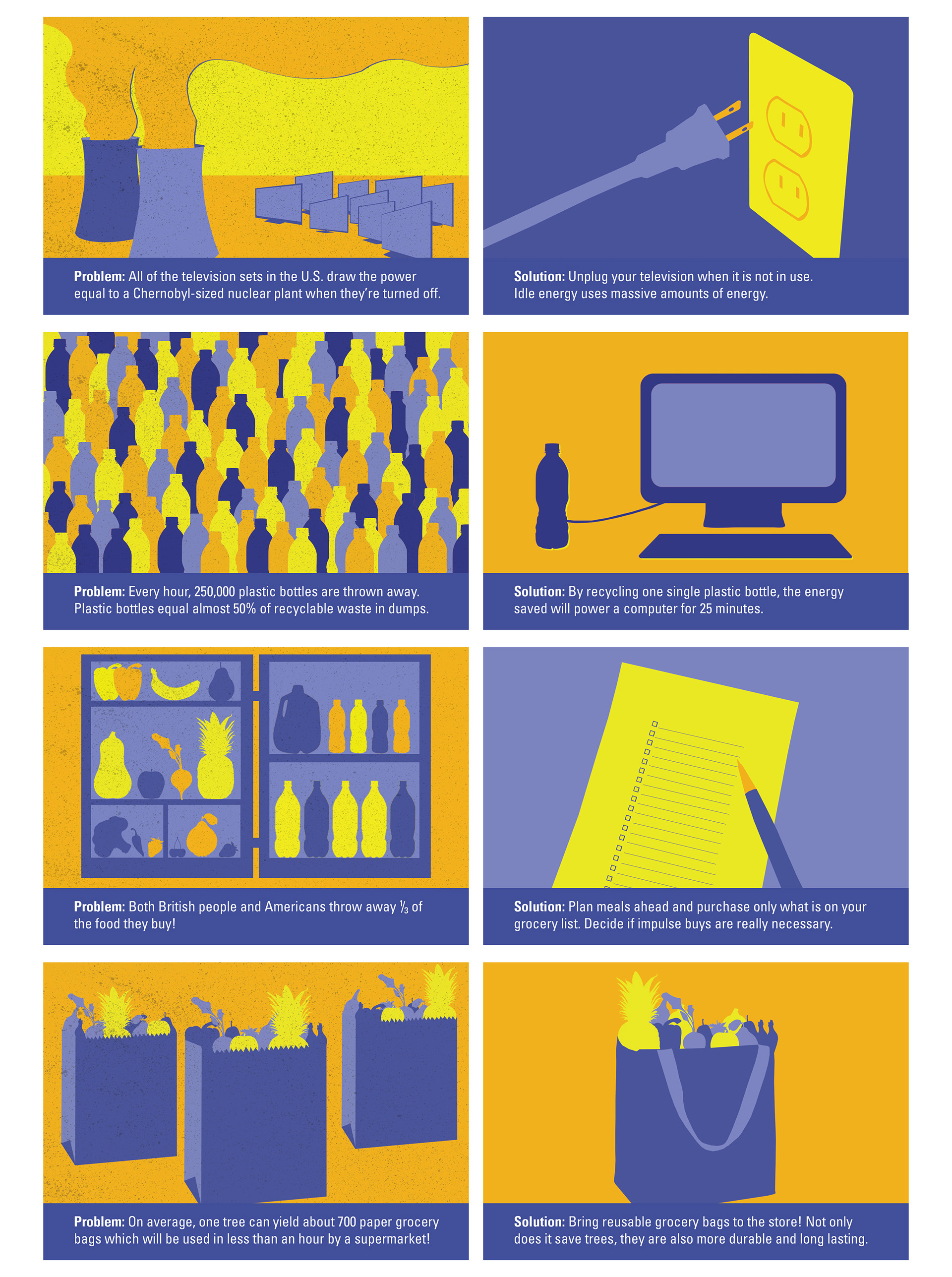 For this project, there were informational cards designed to help provide viewers with more information about overconsumption with simple solutions in mind. Each card has a problem side, and a solution side. There are 30 cards in the set; 60 illustrations were created to make the cards.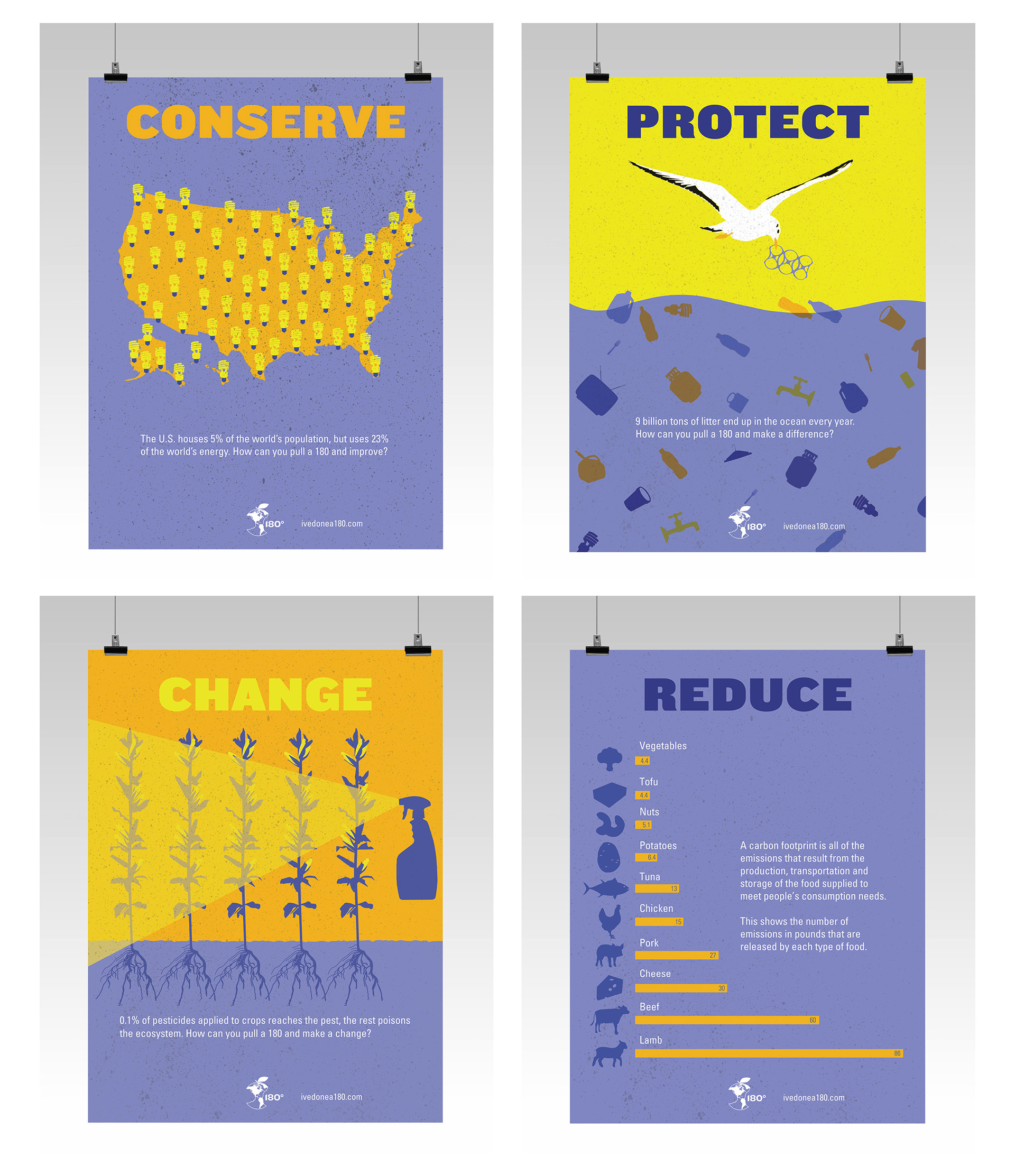 There were 3 posters created to help spark interest in the thesis and drive viewers to the website. Each poster contains a fact to help gain attention. The fourth poster is to educate viewers on our carbon footprint.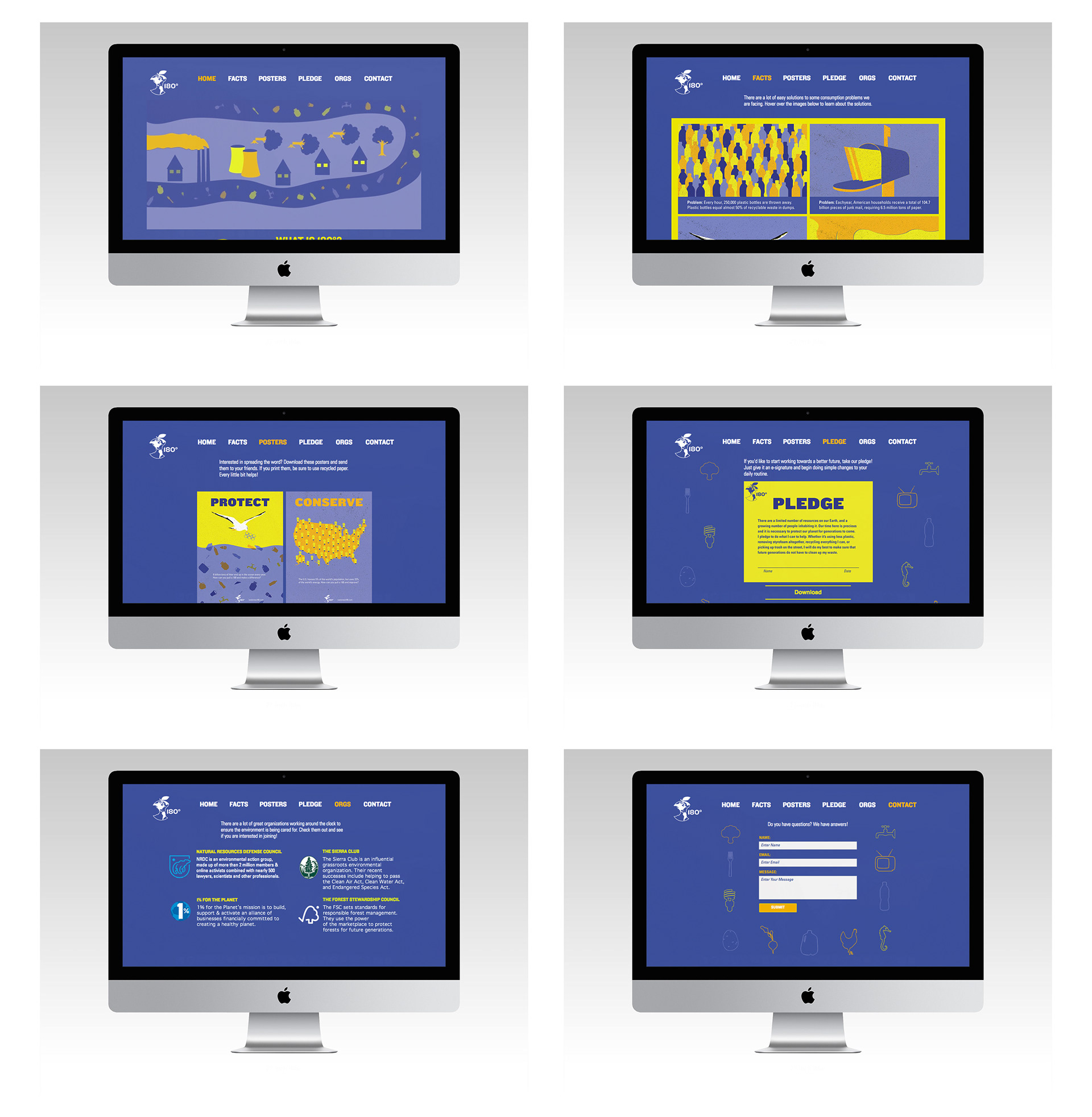 The website is located
here
. It was created using Adobe Muse. The site shows all of the educational cards and posters, along with a pledge, two thirty-day challenges, other organizations, and a contact page.