Pinterest pins were created for various purposes, such as liquor support, food holidays, drink recipes, answers to questions on Facebook, Christmas, Thanksgiving and many others. There were 8 pins focused on wine that were posted on Pinterest for 8 consecutive weeks.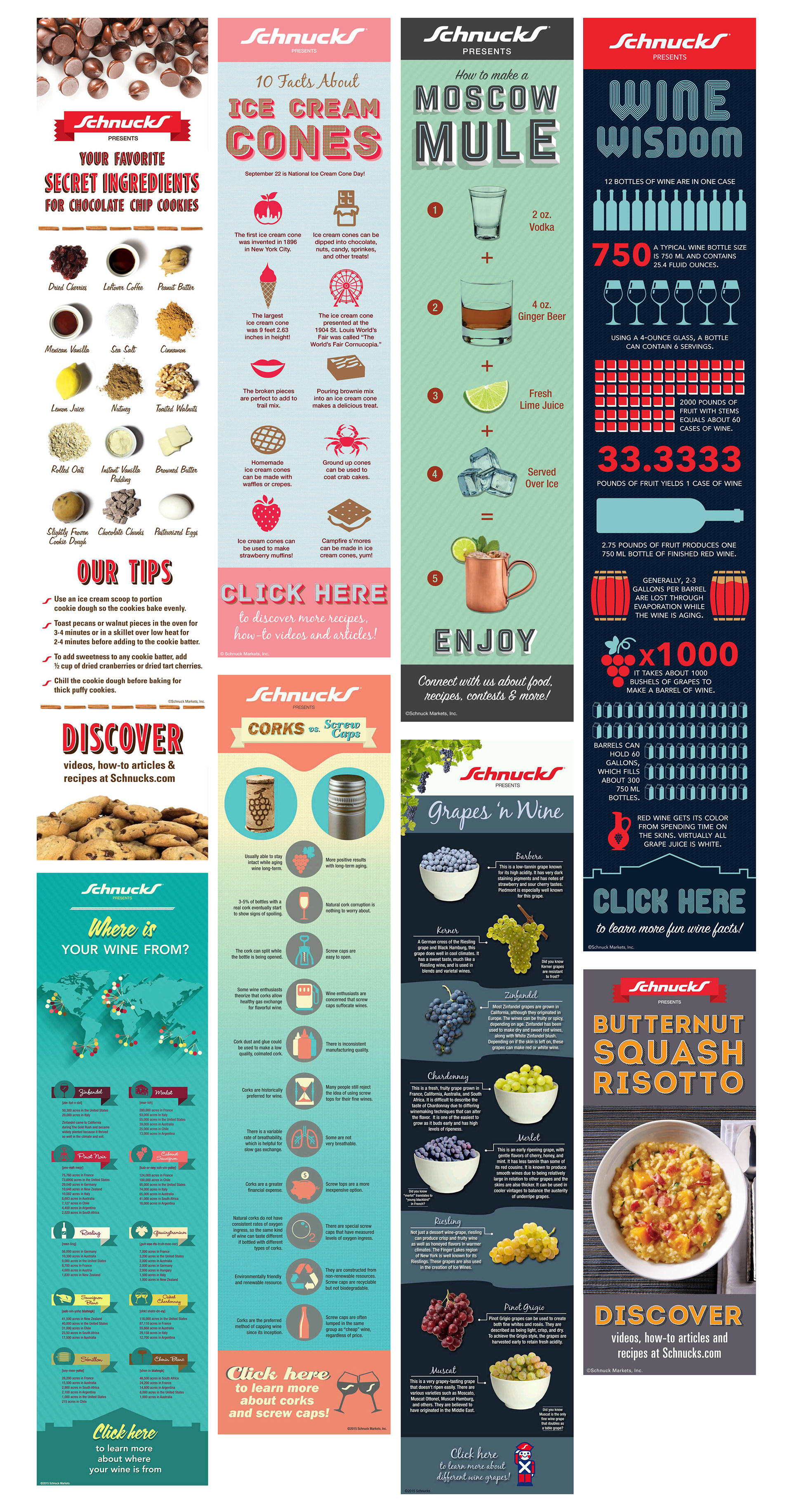 I helped launch Schnucks Fit Pins program. It is a program through Pinterest that users can utilize for their diet needs. I worked with dietitians, the ad team, several vendors and the rest of the digital marketing team in a collaborative design for the Fit Pins. I also took some lifestyle photos for the Fit Pins as needed.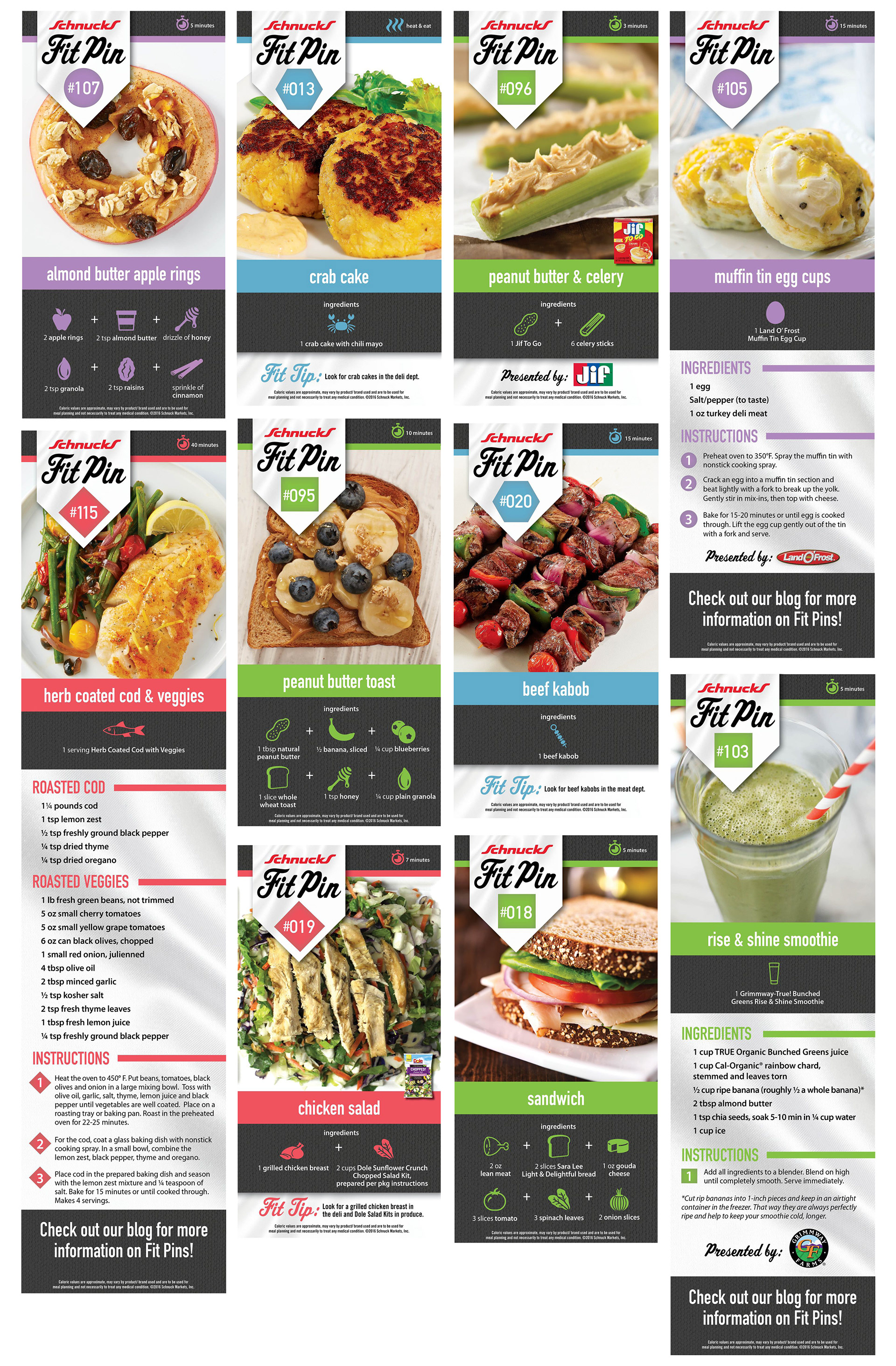 I designed many e-Newsletters that were sent to the Schnucks customers. Usually there were several different versions for different markets or specific events. We tested different layouts for the e-mails and looked at the results to see what was opened and interacted with the most.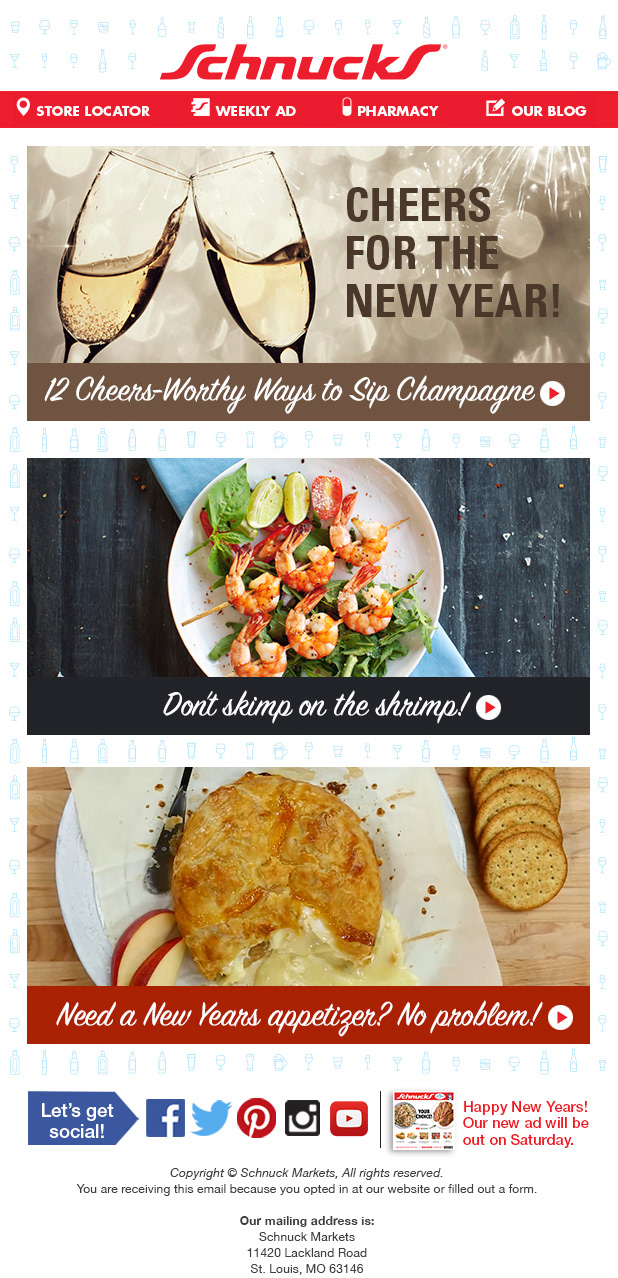 I designed the digital gift cards that were promoted on all social media platforms through posts and videos. I wanted to give the customers multiple options for each card, with different cards for birthdays, graduation, congratulations, holidays, thank you & general cards for any occasion. When the customer purchases a gift card, the receiver is sent to a website for further information about using the gift card. I designed both banners and the gift card.